Spring newsletter 2020
HGNC, VGNC, Newsletters ·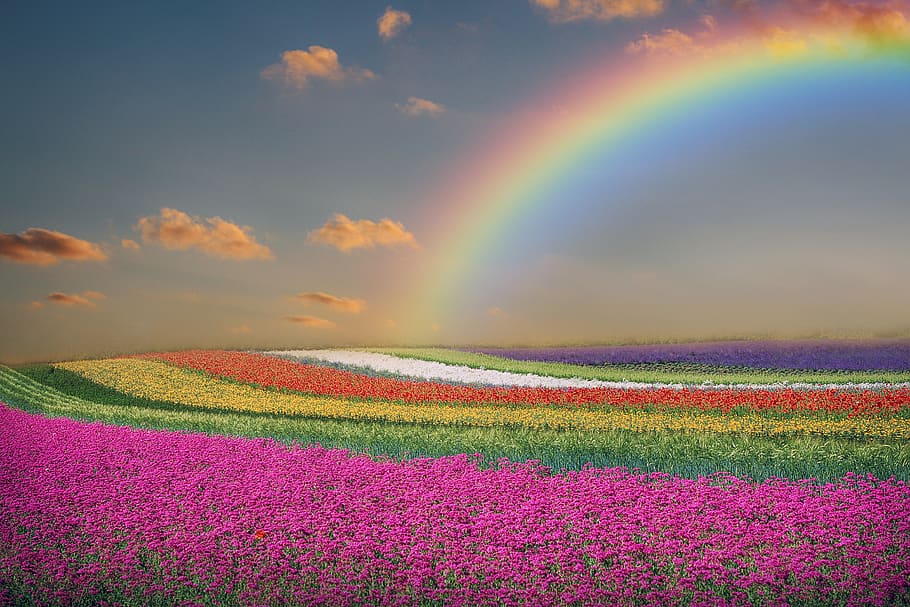 HGNC are working from home
The European Bioinformatics Institute (EMBL-EBI) on the Wellcome Genome Campus in Hinxton where the main HGNC office is located has been closed since Wednesday 18th March, so we have all been working from home for over 2 months and counting. Although we face a few challenges (children of various ages, pets, internet connections!) we are still working as best we can, and we would like to encourage the community to continue to contact us whenever they need to. We miss many things about being on campus (each other, coffee breaks in the DiNA, the wisteria that grows in the EBI courtyard, walks around campus, hot desserts in Murrays restaurant, to name but a few) but we still hold virtual meetings as you can see from the image below! We really look forward to the day when we can return to work together but realise that this may be some time away.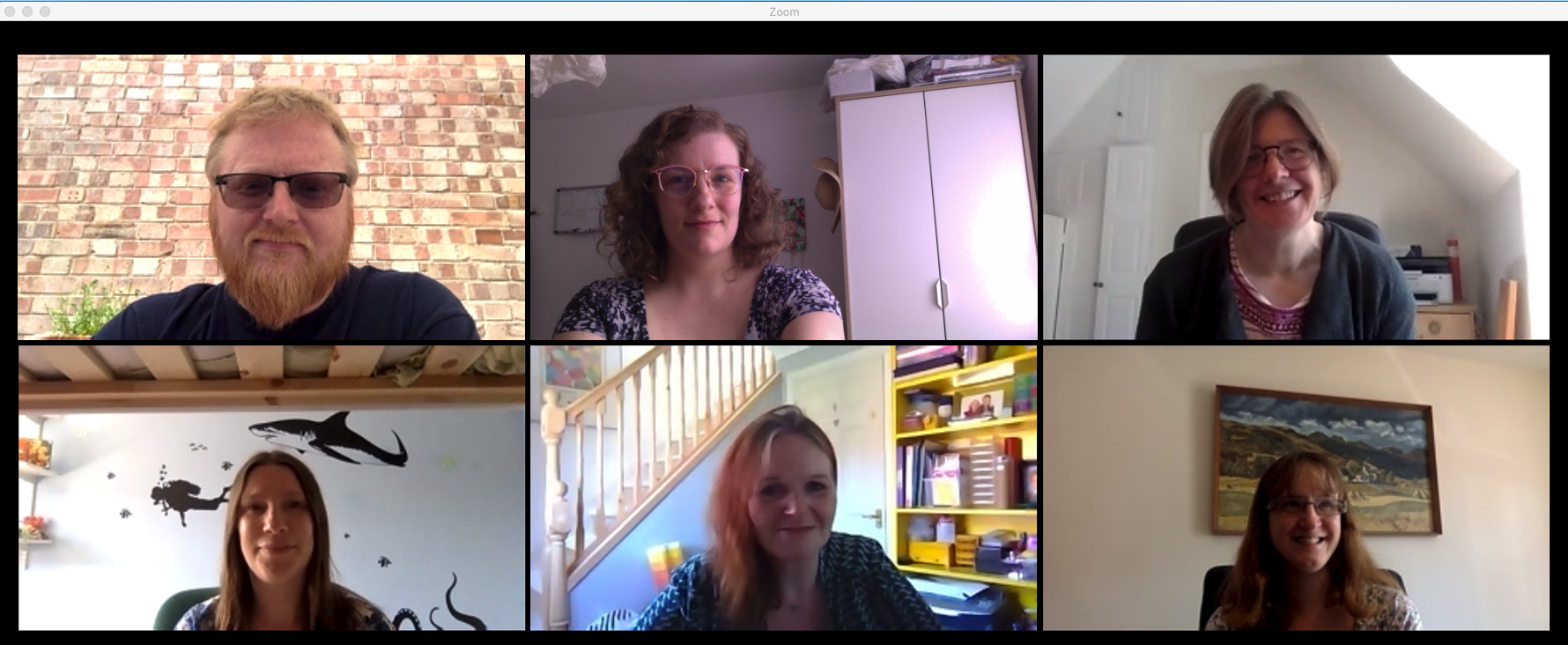 We would like to wish those of you who are also not able to attend your usual places of work a productive time, and we are thinking of the many clinical researchers, medics and other key workers who use our resource that still have to attend their place of work.
Old format FTP files have been removed
Back in our Autumn newsletter, we warned you that we were planning to retire some FTP files from the previous site. We would like to notify you that these files have now been removed.
Our current complete ftp file set can be found at:
ftp://ftp.ebi.ac.uk/pub/databases/genenames/hgnc/tsv/hgnc_complete_set.txt
ftp://ftp.ebi.ac.uk/pub/databases/genenames/hgnc/json/hgnc_complete_set.json
Alternative loci, reference genome files, locus group and type files can all be found under the directories:
ftp://ftp.ebi.ac.uk/pub/databases/genenames/hgnc/tsv/
ftp://ftp.ebi.ac.uk/pub/databases/genenames/hgnc/json/
Progress on replacing placeholder symbols
Here is a selection of placeholder symbols that we have managed to update while working from home:
Note that this final rename was triggered following an agreement of a change in locus type for the gene between the RefSeq and Havana manual annotation groups and the HGNC. The locus type changed from protein coding to long non-coding RNA and was based on a lack of conservation across species and lack of support for the predicted protein in mass spectrometry data. The new symbol and name reflect the fact that the lncRNA gene hosts the microRNA gene MIR9-1 within one of its introns.
New HGNC gene groups
We have curated several new gene groups for genenames.org within the past few months as part of our ongoing curation work. Highlights include:
Gene Symbols in the News
The coronavirus pandemic has dominated our lives and the news in recent times. We couldn't include this regular newsletter section without mentioning the following genes that have recently appeared in many more news articles than we can possibly feature due to their association with COVID-19. We are pleased to see that all of these genes are being referred to by their approved symbols, allowing unambiguous communication about them.
The product of the ACE2 gene was immediately a prime suspect as a SARS-CoV-2 receptor following its previous association with the SARS-CoV virus. Early reports suggested that SARS-CoV-2 could be more infectious than SARS-CoV due to its possible enhanced binding to ACE2. There have since been reports linking levels of this ACE2 protein to differences in the severity of Covid-19 between males and females and across age groups. There are now many drug trials going ahead that aim to disrupt the association of SARS-CoV-2 with ACE2, as mentioned in this CORDIS report and on this news site for the Massachusetts Institute of Technology.
The involvement of a number of proteases, needed for activation of the virus upon cell entry, have been reported. The most regularly mentioned is the enzyme encoded by TMPRSS2, and there is hope that a pre-existing drug that can inhibit this protease may block viral entry. Although TMPRSS2 has been found to be the major protease for infection in nasal cells, TMPRSS4 encodes a protease that has been identified as potentially playing a role in the infection of digestive tissues. It has also been suggested that the FURIN cleavage site in the spike protein of the SARS-CoV-2 virus could be linked to its high transmission rates because this cleavage site does not exist in the SARS-CoV virus.
Meeting News
We are happy to report that Elspeth took part in the "NC-IUPHAR business meeting" via Zoom on 23rd April. However, our other meeting plans for the last quarter had to be cancelled - Bryony and Tamsin had planned to go to the Evolutionary Genetics and Genomics Symposium 2020 in Cambridge on 17th March and the majority of HGNC curators (Bryony, Elspeth, Ruth and Tamsin) had been looking forward to meeting other biocurator colleagues at the Biocuration 2020 conference in Bar Harbor, Maine. We are still planning to hold a virtual meeting with our colleagues from the mouse and rat genomic nomenclature committees and we hope to bring you news of this meeting soon.
Publications
Olender T, Jones TEM, Bruford E, Lancet D. A unified nomenclature for vertebrate olfactory receptors BMC Evol Biol. 2020 Apr 15;20(1):42. PMID:32295537 PMCID:PMC7160942 DOI:10.1186/s12862-020-01607-6
This publication describes the work we have done in collaboration with the HORDE database to assign standardized nomenclature across vertebrate species for olfactory receptor genes. You can see the first set of olfactory receptor data for dog. You can also read our recent blog post Naming olfactory receptor genes in vertebrates for more information, including a description of the work of the paper's first author, Dr. Tsviya Olender.